Short Courses
WSDS 2022 offered two half-day courses on Thursday, October 6. Courses were ticketed events that required an additional fee.
Thursday, October 6
8:00 a.m. – 12:00 p.m.
SC1 - Navigating the Privacy-Utility Tradeoff: An Introduction to Data Privacy Techniques
Instructor(s):
Claire Bowen, Urban Institute
Madeline Pickens, Urban Institute
With access to supplementary data sets and computational power becoming more available, it is increasingly difficult to prevent reidentification of individuals in publicly released data sets. This half-day course will provide an overview of current data privacy methodology, focusing on the generation of synthetic data and application of differentially private methods. Through examinations of case studies and hands-on exercises, you will learn to apply data privacy techniques and evaluate the resulting disclosure risk and data utility. Attendees should have basic R programming experience.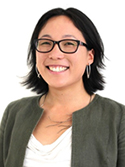 Claire Bowen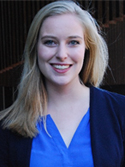 Madeline Pickens
SC2 - Git-ting It Together: Learn to Use Git and GitHub for Your Projects
Instructor(s):
Elizabeth "Eli" Holmes, NOAA Fisheries, Northwest Fisheries Science Center
Emily Markowitz, NOAA Fisheries, Alaska Fisheries Science Center
Git and GitHub are used throughout the data science community, not just to keep track of code changes but also for project management and sharing of research. This workshop will get you up and running with Git and GitHub and teach you how to use some of the most powerful features. By the end of this workshop, you will be able to use Git and GitHub in the browser to create GitHub repositories; fork repositories, add content, and push back to the main repository; browse the state of your repository content at points in the past; make releases; and organize a project using GitHub issues and a project board. No prerequisites besides a GitHub account. Bring a laptop to access GitHub via a browser.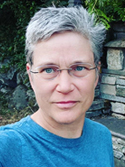 Elizabeth "Eli" Holmes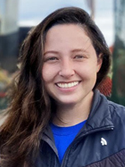 Emily Markowitz