Featured Speakers
Wednesday, September 22: Plenary Session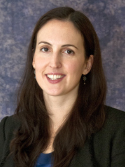 Julia Beaver, US Food and Drug Administration
"FDA Oncology Center of Excellence: Clinical Trial and Drug Development Innovations"

Julia A. Beaver is the chief of medical oncology in the Oncology Center of Excellence at the US Food and Drug Administration and acting deputy director in the Office of Oncologic Diseases in the Center for Drug Evaluation and Research at FDA.

Throughout her time at the FDA, she has spearheaded the authorship of multiple FDA Guidances for Industry, including guidances related to expansion of eligibility criteria, male breast cancer, placebos and blinding, and metastasis-free survival.

Beaver has also published multiple regulatory research projects and co-leads the OOD/OBP Next Generation Sequencing Translational Research Laboratory. She serves on the Liquid Biopsy Blood Profiling Atlas in Cancer (Blood-PAC) committee and has particular expertise in precision oncology.

Beaver is also a part-time assistant professor of oncology at The Johns Hopkins University, where she is a member of the Johns Hopkins Breast Cancer Group.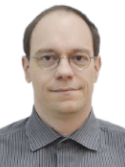 Frank Bretz, Novartis
"The Role of 'Statistical Thinking' in the Pharmaceutical Sciences"

Frank Bretz joined Novartis in 2004 and is currently a distinguished quantitative research scientist. He has a keen interest in advancing drug development practices and has supported the methodological development in various areas of pharmaceutical statistics, including adaptive designs, dose-finding, estimands, and multiple testing.

Bretz holds adjunct professorial positions at the Hannover Medical School (Germany) and Medical University of Vienna (Austria). He was a member of the ICH E9(R1) Expert Working Group on "Estimands and Sensitivity Analysis in Clinical Trials" and currently serves on the ICH E20 Expert Working Group on "Adaptive Clinical Trials."

Among other professional services, Bretz is a co-founding editor of the Springer Series in Pharmaceutical Statistics and past editor of Statistics in Biopharmaceutical Research. He has authored or co-authored five books and more than 150 methodological articles in peer-reviewed journals. Bretz is a recipient of the Susanne-Dahms-Medal from the German Region of the International Biometric Society and a fellow of the American Statistical Association.
Thursday, September 23: Plenary Session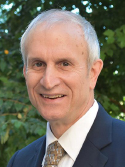 Thomas Fleming, University of Washington
"Best Practices in Design and Conduct of Clinical Trials: Experiences and Learnings During the COVID-19 Pandemic"

Thomas R. Fleming is professor and former chair of the department of biostatistics at the University of Washington in Seattle, member of the Fred Hutchinson Cancer Research Center, and former director of the Statistical Center for HIV/AIDS Prevention Trial Network at NIAID.

Fleming has authored or coauthored several books and more than 270 research articles in peer-reviewed journals, many regarding the development of state-of-the-art methods for the design, conduct, and analysis of clinical trials and many others reporting the results of landmark trials, including the 2011 publication in the New England Journal of Medicine on prevention of transmission of HIV. This research, on which he was senior author, was recognized by Science as the scientific "breakthrough of the year."

Fleming has chaired or served on data monitoring committees for more than 200 clinical trials, is a special government employee for the US Food and Drug Administration, and has served as a regular member of several FDA advisory committees and as an invited voting member on more than 100 occasions.

Fleming has received numerous awards and is currently a member of the Scientific Steering Committee for the WHO Solidarity COVID-19 Vaccines Trial.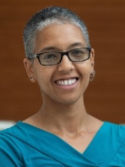 Rebecca Hubbard, University of Pennsylvania
"Principled Approaches to the Practical Challenges of Real-World Data"

Rebecca Hubbard is a professor of biostatistics at the University of Pennsylvania. Prior to joining the university in 2014, she was an investigator at the Group Health Research Institute (subsequently renamed Kaiser Permanente Washington Health Research Institute).

Hubbard's research focuses on the development and application of methods to improve analyses using real-world data sources, including electronic health records and medical claims data, and she frequently teaches short courses on study design and analytic approaches for research relying on these data sources. Her methods have been applied across a broad range of research areas, including health services research, cancer epidemiology, aging and dementia, and pharmacoepidemiology.
Friday, September 24: Panel Plenary Session
"Statistics in the Changing Product-Development Environment Accelerated by the Pandemic"
Marc Buyse
, IDDI/CluePoints
Marc Buyse holds degrees from Brussels University (Belgium) and Cranfield University (UK). He also earned an ScD in biostatistics from the Harvard School of Public Health.
Prior to founding the International Drug Development Institute (IDDI) in 1991, he worked at the European Organization for Research and Treatment of Cancer in Brussels and the Dana-Farber Cancer Institute in Boston. He is also the founder of CluePoints, a company dedicated to statistical monitoring of clinical trials, and an associate professor of biostatistics at the Limburgs Universitair Centrum (Belgium).
Buyse currently works on statistical methods for personalized medicine. Learn more about him at
http://publicationslist.org/marc.buyse
.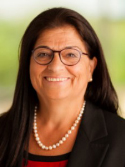 Sylva Collins, US Food and Drug Administration
Sylva Collins is the director of the Office of Biostatistics at the US Food and Drug Administration Center for Drug Evaluation and Research. Prior to joining the FDA in 2019, she spent many years in the pharmaceutical industry in leadership positions, including in statistics, data management, statistical programming, and health economics.

Collins has emphasized standardization and automation to accelerate clinical development. She pioneered the large-scale deployment of electronic data capture at multiple companies and implemented standardization of biometrics systems and processes for large pharma organizations to allow near simultaneous regulatory submissions globally. She has experience leading large global biometrics organizations and has contributed to dozens of successful regulatory submissions in multiple jurisdictions.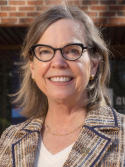 Lisa LaVange, The University of North Carolina at Chapel Hill
Lisa LaVange is professor and chair of the department of biostatistics in the Gillings School of Global Public Health at The University of North Carolina at Chapel Hill. She is former director of the department's Collaborative Studies Coordinating Center, where she oversaw faculty, staff, and students involved in large-scale clinical trials and epidemiological studies coordinated by the center.

From 2011–2017, LaVange was director of the Office of Biostatistics in the Center for Drug Evaluation and Research at the US Food and Drug Administration. There, she oversaw more than 200 statisticians and other staff members involved in the development and application of statistical methodology for drug regulation. She was a leader in developing and assessing the effectiveness and appropriateness of innovative statistical methods intended to accelerate the process from drug discovery to clinical trials to FDA approval and patients' benefit, with a particular focus on rare diseases.

LaVange is an elected fellow of the American Statistical Association and was the 2018 ASA president.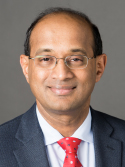 Kannan Natarajan, Pfizer Inc.
Kannan Natarajan is the global head of biometrics and data management and chief statistical officer within global product development at Pfizer Inc. He is a member of the Global Product Development Leadership Team and is also currently the deputy chair of the Clinical Development Board, a governance body that provides strategic, scientific advice and oversight of clinical development strategy of medicines across all therapeutic categories. Kannan has been in the pharmaceutical industry for more than 25 years, working across various therapeutic areas.

Prior to joining Pfizer, he was senior vice president and global head of oncology biometrics and data management at Novartis Pharmaceuticals, where he was part of the Oncology Development Leadership Team, managing the oncology development portfolio and contributing to the global development strategy and approvals of several major drugs. Kannan has authored and co-authored many articles and presented in several forums.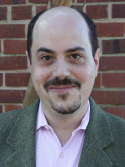 John Scott, US Food and Drug Administration
John Scott is director of the division of biostatistics in the US Food and Drug Administration's Center for Biologics Evaluation and Research (CBER), where he has also served as deputy director and as a statistical reviewer for blood products and cellular, tissue, and gene therapies.

Prior to joining the FDA in 2008, he worked in psychiatric clinical trials at the University of Pittsburgh Medical Center. He has authored or co-authored numerous articles in such areas as Bayesian and adaptive clinical trial design and analysis, drug and vaccine safety, data and text mining, and benefit-risk assessment.

Scott is the CBER lead for 21st Century Cures and PDUFA VI efforts in complex and innovative trial design and has been heavily involved in a number of FDA's statistical policy and outreach projects, including the 2019 Adaptive Design Guidance for Drugs and Biologics, 2019 draft Guidance on Interacting with the FDA on Complex Innovative Trial Design, ICH E9(R1) expert working group on estimands and sensitivity analyses, and ICH E20 expert working group on adaptive designs.

Scott is a fellow of the American Statistical Association and past editor of the journal Pharmaceutical Statistics.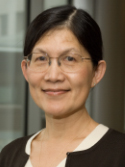 Christy Chuang-Stein (Moderator), Chuang-Stein Consulting
Christy Chuang-Stein was vice president and head of the Statistical Research and Consulting Center at Pfizer prior to retirement from the company in July 2015. Since then, she has been working as a statistical consultant.

Chuang-Stein has more than 35 years of experience in the pharmaceutical industry and 170 scientific publications. She is a fellow of the American Statistical Association and received the ASA's Founders' Award in 2012. She also received the Distinguished Achievement Award from the International Chinese Statistical Association in 2013 and the Distinguished Service Award from the National Institute of Statistical Sciences in 2020.