Key Dates
April 8 – May 12, 2015


Short Course and Tutorial Abstract Submission

May 14 – June 25, 2015


Concurrent Session Abstract Submission

July 1 – August 11, 2015


Practical Computing Demo Submission

July 15 – August 27, 2015


Poster Abstract Submission

October 1, 2015 – January 5, 2016


Early Registration

November 4, 2015 – January 5, 2016


Abstract Editing

January 6 – February 4, 2016


Regular Registration

January 19, 2016


Housing Deadline

February 18 – 20, 2016


CSP in San Diego
Travel
Local Information
The Westin San Diego is located at the heart of San Diego's historic Gaslamp Quarter, with 16 walkable city blocks and more than 100 restaurants, nightclubs, and boutiques.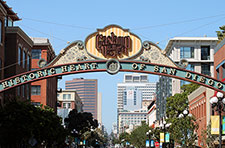 The hotel is also less than a mile from Petco Park. Although the Padres will not be playing in February, tours are offered year round.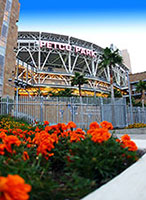 For a comprehensive list of local attractions, please visit The San Diego Convention & Visitors Bureau.
Dining
There are a number of restaurants within walking distance of the hotel.
Travel Information
The closest airport to the Westin San Diego is San Diego International Airport (SAN).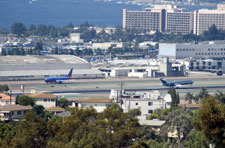 The Westin San Diego provides complimentary daily shuttle service to and from the San Diego International Airport between 6 a.m. and 11 p.m. Once you have collected your luggage, contact the hotel at (619) 239-4500 and one of the operators will give you directions to the pick-up area and an estimated time of arrival. If you wish to take the shuttle to the airport, make arrangements at the luggage desk 24 hours prior to your departure.
Getting Around San Diego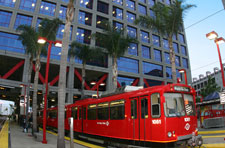 Taxis, whether the traditional kind or "pedicabs," are readily available. The Red Trolley is a public transit system that offers transportation from the Mexican border through downtown and Mission Valley to parts of the East County. The Old Town Trolley offers a stop just outside the hotel and tours throughout San Diego's Old Town and Coronado Island. See the hotel concierge for details about times and pricing.