Sponsors
The American Statistical Association invites you to the 2020 Virtual Joint Statistical Meetings! We welcome exhibitors, recruiters, and sponsors to join us online this summer as we gather statisticians and data scientists from around the world.
Every financial commitment you make as an exhibitor, recruiter, or sponsor counts toward your JSM sponsorship status. As a Platinum, Gold, or Silver sponsor, you will receive additional recognition.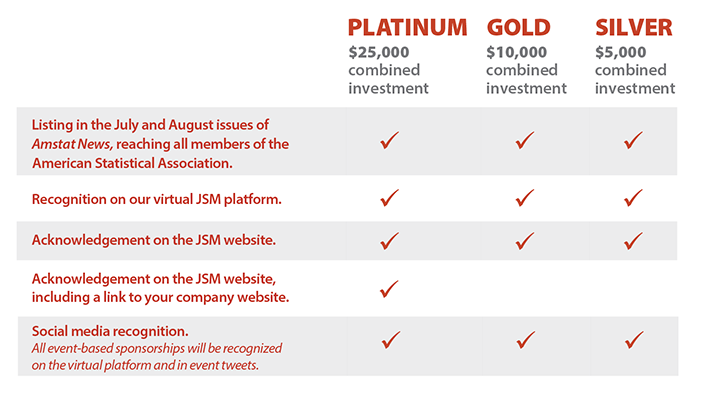 For more information, contact Amy Farris.