Featured Speakers
Plenary Session 1 – Wednesday, September 21, 8:00 a.m. – 9:45 a.m.
RWE: Paving the Way for Innovation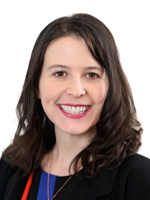 Donna Rivera
FDA Keynote Speaker

Donna Rivera is the associate director for pharmacoepidemiology at the US Food and Drug Administration Oncology Center of Excellence. She leads the Oncology Real-World Evidence Program, focusing on the use of real-world data and real-world evidence for regulatory purposes, as well as managing the real-world data research portfolio strategy and development of regulatory policy. Rivera has extensive research experience in the use of real-world data to advance health equity, observational study designs and methodological approaches, and appropriate uses of real-world data for medical development to increase access of effective therapies to patients. She is currently a Scientific Executive Committee member for the COVID-19 and Cancer Consortium and leads Project Post COVIDity, a collaborative real-world data effort to assess longitudinal sequalae of COVID-19 on patients post infection.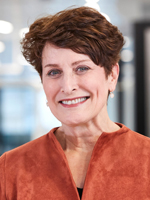 Nancy Dreyer
Industry Keynote Speaker

Nancy Dreyer is senior vice president and chief scientific officer for real-world solutions at IQVIA and adjunct professor of epidemiology at The University of North Carolina at Chapel Hill. She is responsible for driving innovation in medical product development and commercialization using passive and/or active collection of real-world data to generate evidence for regulators, clinicians, patients, and payers. A fellow of both the International Society of Pharmacoepidemiology and DIA, she is well-known for her thought leadership. Dreyer has helped advance the use of real-world evidence for regulatory purposes, influencing the content of recent guidelines by regulators in the US, Europe, and China, each of which cite one or more of her publications. Her substantial executive and field experience have helped hone her pragmatic views.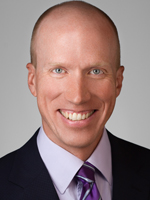 Ted Lystig
Plenary Panelist

Theodore (Ted) Lystig is senior vice president and chief analytics officer at BridgeBio, where he provides leadership and guidance in the use of robust statistical and research design methods. He also holds the position of adjunct assistant professor within the division of biostatistics at the University of Minnesota. Lystig is an elected fellow of the American Statistical Association and an elected member of the International Statistical Institute. He is a founding officer and past chair for the ASA Section on Medical Devices and Diagnostics and an executive committee member of the Clinical Trials Transformation Initiative. Lystig is an internationally recognized industry leader in statistical methodology, especially in active surveillance for medical devices. He is a frequent speaker at international statistics meetings and has given invited seminars at venues such as Stanford, Harvard, and the US Food and Drug Administration.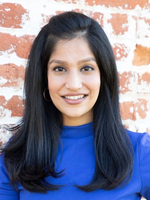 Pallavi Mishra-Kalyani
Plenary Panelist

Pallavi Mishra-Kalyani is a supervisory mathematical statistician in the Division of Biometrics V, Office of Biostatistics, which supports the Office of Oncology Drugs at the Center for Drug Evaluation and Research. Since joining the FDA in 2015, Mishra-Kalyani has contributed to the efforts to understand and address statistical issues related to the potential use of external controls, real-world data, and real-world evidence for regulatory purposes. Her research interests include statistical methods for observational data, causal inference, and nonrandomized trial design, and she has organized and participated in several statistics and oncology workshops, conferences, and working groups in these areas.
Plenary Session 2 – Wednesday, September 21, 10:00 a.m. – 11:30 a.m.
Impact of Pandemic, Technology, and Other External Factors on Health Care Research
Hong Lu
Plenary Townhall Panelist

Laura Lu is an assistant director in the Division of Biostatistics at the Center for Devices and Radiological Health of the US Food and Drug Administration. Lu supervises the statistical team that reviews in vivo diagnostic devices, which includes a number of digital health products such as mobile medical apps and software devices.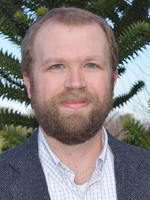 Andrew Potter
Plenary Townhall Panelist

Andrew Potter is a mathematical statistician in the Division of Biometrics I at the Center for Drug Evaluation and Research of the US Food and Drug Administration, supporting the review work in the Division of Psychiatry. He also leads digital health technology initiatives in the Office of Biostatistics at CDER. His research interests include the use of digital health technologies in clinical trials and the analysis of high-frequency outcome data. He is involved in FDA working groups on this topic.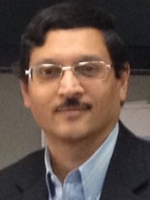 CV Damaraju
Plenary Townhall Panelist

CV Damaraju has more than 25 years of work experience in the pharmaceutical industry across multiple therapeutic areas. He is currently a statistical leader at Janssen R&D, supporting the medical affairs, cardiovascular, and metabolism franchise. He also serves on the BASS Program Committee and is an elected officer of the American Statistical Association's New Jersey Chapter. Damaraju's latest publication about the CHIEF-HF study was published in Nature Medicine. His ongoing work involves design and analysis of clinical trials integrated with digital health technology and real-world data streams.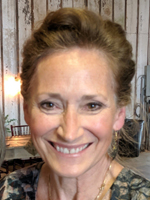 Gail Kongable
Plenary Townhall Panelist

Gail Kongable is the senior manager of simulation and modeling in the Abbott Rapid Diagnostics Division. She is a family nurse practitioner with more than 30 years of work experience in nursing. She also has more than 21 years of experience with simulation and modeling research and analytical services and—just with the last five years—more than 25 publications in peer-reviewed medical journals.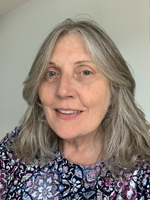 Patricia L. Mabry
Plenary Townhall Panelist

Patricia L. Mabry is an interdisciplinary scientist employed at HealthPartners Institute. She applies cutting-edge methodologies (e.g., modeling and simulation, data science, network science, artificial intelligence) to research questions in areas such as tobacco control, diabetes, obesity, colorectal cancer screening, and the biomedical research workforce. She spent many years at the National Institutes of Health, including the National Cancer Institute's Tobacco Control Research Branch, the Office of Behavioral and Social Sciences Research, and the Office of Disease Prevention. Her accolades include the 2021 Lifetime Achievement Award (SBP-BRiMS), Golden Apple Teaching awards from the Medical University of South Carolina, awards for federal service, and the 2008 inaugural Applied Systems Thinking Award. Mabry is also a fellow of the Society of Behavioral Medicine.