Onsite

WiFi
Colorado Convention Center
Network: JSM2019
Password: abbvie19
Sponsored by AbbVie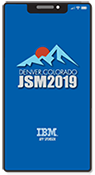 Explore the program via the official JSM 2019 app!
Sponsored by IBM
Download the official JSM 2019 app to see last-minute updates, create your own schedule, play the JSM Challenge for prizes, and more. Available on Google Play and the App Store; free.
What You Need to Know
Main Location — Colorado Convention Center
700 14th St., Denver, CO 80202


Headquarter Hotel — Hyatt Regency Denver
650 15th Street, Denver, CO 80202


Emergency Telephone Messages — In case of emergency, messages may be left during registration hours by calling (303) 228-8325.
Convention Housing
| | |
| --- | --- |
| Hyatt Regency Denver (HQ) | (303) 436-1234 |
| Crowne Plaza Denver | (303) 573-1450 |
| Curtis, a Doubletree Hotel | (303) 571-0300 |
| DoubleTree by Hilton Denver | (303) 321-3333 |
| Embassy Suites Denver Downtown | (303) 592-1000 |
| Grand Hyatt Denver | (303) 295-1234 |
| Hampton Inn & Suites Denver Downtown | (303) 864-8000 |
| Hilton Denver City Center | (303) 297-1300 |
| Hilton Garden Inn | (303) 603-8000 |
| Homewood Suites Denver | (303) 534-7800 |
| Sheraton Denver Downtown | (303) 893-3333 |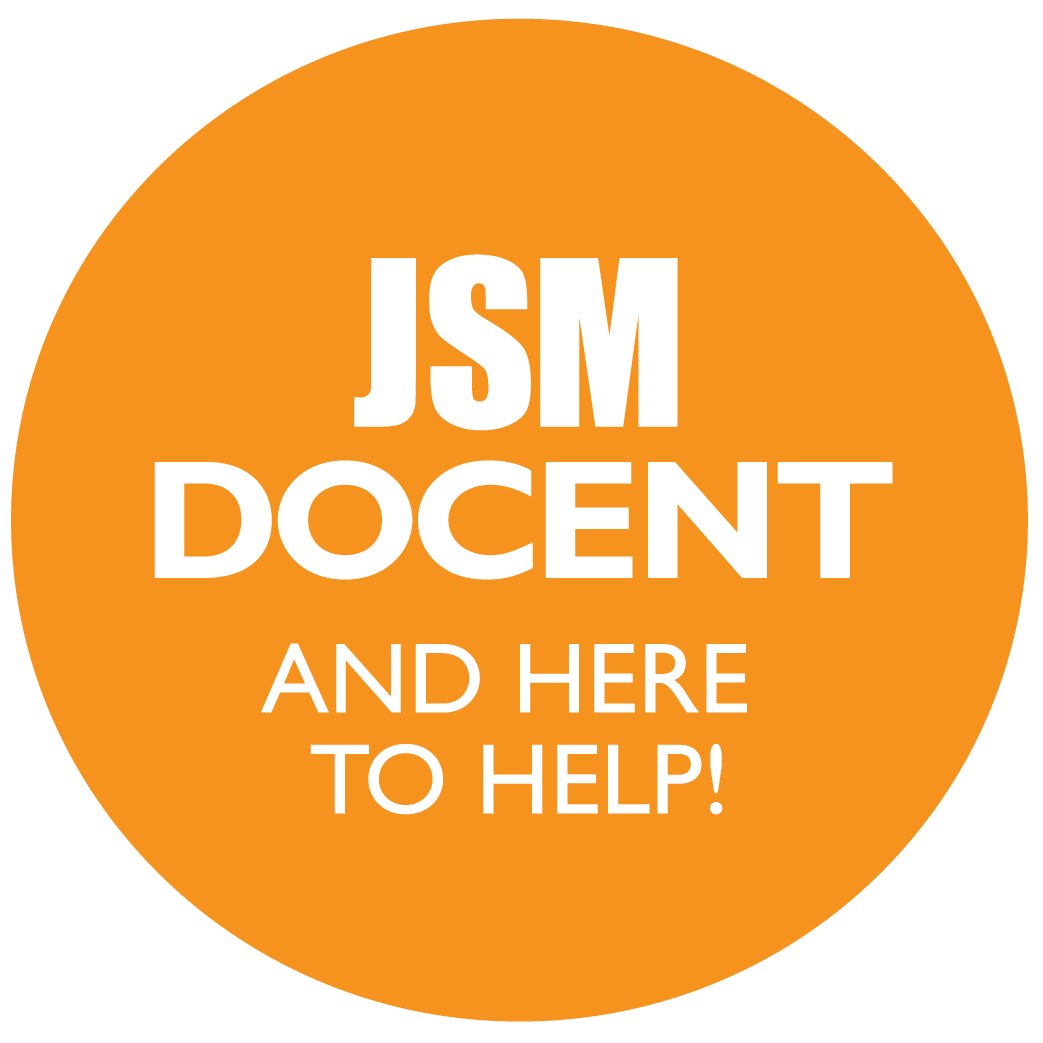 Docent Program
Questions? New to JSM? Find a JSM docent to help you learn the ropes. JSM docents are experienced JSM attendees wearing an orange button who can help you make the most of your experience.
For additional travel information (airports, ground transportation, etc.), please check the local information page.
Policies
Electronic Devices
All cell phones, pagers, and other electronic devices should be silenced before attending any session or meeting.
Smoking
Smoking is not permitted at any JSM function, unless the event is held outside.
Recycling
The Colorado Convention Center has single-stream recycling throughout the facility and a back of house compost collection program to help minimize the amount of materials hauled to landfills. In addition, there is an advanced donation program for leftover conference materials. Items collected are stored in an onsite reclaim room and offered to local organizations for use.
Quiet Reflection Room
We know JSM can be busy, so we're offering a quiet reflection room available to all attendees throughout the day. It will be set with a table, chairs, and open space with prayer/yoga mats provided for your use. You can find the times and location each day in your online program or in the JSM app.
Nursing Mothers
If you have a child and want a private space for nursing or other infant care, check at the Help Desk for directions to the convention center mothers room or at the Hyatt Regency front desk for a key and directions to the hotel mothers room.
Gender-Neutral Bathrooms
A gender-neutral bathroom (between the 600 and 700 rooms) will be available onsite in addition to other restrooms throughout the convention center. The Hyatt Regency also has a gender-neutral bathroom located on the 3rd floor near the Slate room.
Pronoun Stickers
We're making it easier to introduce yourself this year with pronoun stickers for your conference badge available at registration. These stickers aim to reduce instances of misgendering and help you know which pronouns to use for someone you just met, especially if you are not sure about their correct gender pronouns.
Activities Conduct Policy
As a professional society, the American Statistical Association (ASA) is committed to providing an atmosphere that encourages the free expression and exchange of ideas. Consistent with this commitment, it is the policy of the ASA that all participants in ASA activities will enjoy a welcoming environment free from unlawful discrimination, harassment, and retaliation. All participants in ASA activities also agree to comply with all rules and conditions of the activities, which are subject to change without notice.
Please read the complete conduct policy before attending.
Hours of Operation
Registration and ASA Membership/Help Desk/Press Desk
CC-D Lobby
| | |
| --- | --- |
| Saturday | 7:30 a.m. – 6:00 p.m. |
| Sunday | 7:30 a.m. – 8:30 p.m. |
| Monday–Tuesday | 7:30 a.m. – 6:00 p.m. |
| Wednesday | 7:30 a.m. – 4:30 p.m. |
| Thursday | 7:30 a.m. – 10:30 a.m. |
Speaker Ready Room
Sponsored by AbbVie
CC-601
| | |
| --- | --- |
| Sunday | 9:00 a.m. – 7:00 p.m. |
| Monday–Wednesday | 7:00 a.m. – 6:00 p.m. |
| Thursday | 7:00 a.m. – 10:30 a.m. |
Career Service
CC-Hall D
| | |
| --- | --- |
| Saturday | 9:00 a.m. – 5:00 p.m. (Pre-registered attendee badge pick-up and onsite registration only) |
| Sunday | 1:00 p.m. – 6:00 p.m. |
| Monday–Tuesday | 8:00 a.m. – 5:30 p.m. |
| Wednesday | 8:00 a.m. – 2:30 p.m. (onsite registration closes at noon) |
EXPO 2019 and ASA Store
CC-Hall C
| | |
| --- | --- |
| Sunday | 1:00 p.m. – 6:00 p.m., 8:30 p.m. – 10:30 p.m. |
| Monday–Tuesday | 9:00 a.m. – 5:30 p.m. |
| Wednesday | 9:00 a.m. – 2:30 p.m. |
Cyber Center
CC-D Lobby
| | |
| --- | --- |
| Saturday | 7:30 a.m. – 6:00 p.m. |
| Sunday | 7:30 a.m. – 8:30 p.m. |
| Monday–Tuesday | 7:30 a.m. – 6:00 p.m. |
| Wednesday | 7:30 a.m. – 4:30 p.m. |
| Thursday | 7:30 a.m. – 10:30 a.m. |
Denver Restaurant & Tourism Information Center
CC-F Lobby
| | |
| --- | --- |
| Saturday – Wednesday | 10:00 a.m. – 5:00 p.m. |
JSM Luggage Storage
CC-D Lobby
| | |
| --- | --- |
| Wednesday | 8:00 a.m. – 6:30 p.m. |
| Thursday | 8:00 a.m. – 1:00 p.m. |