EXPO 2018
The JSM EXPO is a focal point for learning about, networking with, and celebrating the statistical community.
Don't miss:
ASA Store
Charging Stations
JSM 2019 Booth

EXPO Hours
Sunday, July 29
1:00 p.m. – 6:00 p.m.
8:30 p.m. – 10:30 p.m. OPENING MIXER!
Monday, July 30
9:00 a.m. – 5:30 p.m.
Tuesday, July 31
9:00 a.m. – 5:30 p.m.
Wednesday, August 1
9:00 a.m. – 2:30 p.m.
Inside the EXPO!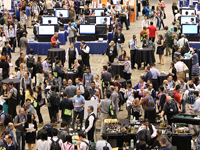 Speak with leading-edge companies showcased
on the exhibit floor.

Visit an interactive poster session.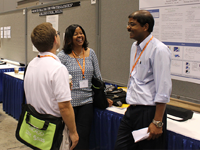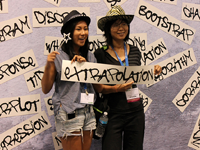 Experience a little bit of the city or have your picture taken with fun props at Spotlight Vancouver.

See data and art merge with the JSM Data Art Show.