Keynote and Plenary Speakers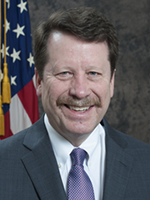 Robert M. Califf, MD, MACC, is Donald F. Fortin, MD Professor of Cardiology at Duke University School of Medicine. He is former commissioner of the United States Food and Drug Administration (FDA). Prior to becoming commissioner, Dr. Califf served as deputy commissioner of the FDA's Office of Medical Products and Tobacco. Previously, Dr. Califf was vice chancellor for clinical and translational research at Duke University, Director of the Duke Translational Medicine Institute, and founding Director of the Duke Clinical Research Institute.

A nationally and internationally recognized expert in cardiovascular medicine, health outcomes research, healthcare quality, and clinical research, Dr. Califf has led many landmark clinical trials. He is one of the most frequently cited authors in biomedical science with more than 1,200 publications in the peer-reviewed literature.

Dr. Califf is an elected member of the National Academy of Medicine (formerly Institute of Medicine), one of the highest honors in health and medicine. He has led multiple major initiatives aimed at improving methods and infrastructure for clinical research including the Clinical Trials Transformation Initiative (CTTI), a public-private partnership co-founded by the FDA and Duke University. He was also principal investigator of Duke's Clinical and Translational Science Award and the NIH Health Care Systems Research Collaboratory Coordinating Center, as well as co-principal investigator of the Patient Centered Outcomes Research Institute Network.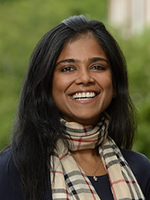 Suchi Saria is assistant professor of computer science, health policy and statistics at Johns Hopkins University. She was selected to the Institute of Electrical and Electronics Engineers (IEEE) Intelligent Systems 2015 "AI's 10 to Watch" list, which acknowledges and celebrates rising stars in the field of artificial intelligence. Then in 2016, she was selected as a DARPA Young Faculty awardee and to Popular Science's "Brilliant 10".

Dr. Saria's research interests are in statistical machine learning and precision healthcare. Specifically, her focus is in designing novel data-driven computing tools for optimizing care delivery. Her work is being used to drive electronic surveillance for reducing adverse events in the inpatient setting and to individualize disease management in complex, chronic diseases.

Prior to joining Johns Hopkins as a faculty member, Saria earned her PhD at Stanford University in Computer Science with Dr. Daphne Koller. Dr. Saria's work has received recognition in the form of numerous scientific awards and competitive fellowships and awards. Her work was twice featured as cover articles in Science Translational Medicine (Science/AAAS Press). She also received an Annual Scientific Award from the Society of Critical Care Medicine (2014), an NSF Computing Innovation fellowship (2011), and competitive awards from the Gordon and Betty Moore Foundation (2013) and Google Research (2014).