Keynotes
Opening Keynote Address
Friday, February 3
9:00 a.m. – 10:00 a.m.
"Our Impact in the Evolving Data Landscape"
Dionne Price is the deputy director of the Office of Biostatistics in the Office of Translational Sciences, Center for Drug Evaluation and Research, FDA. In this role, she provides leadership to statisticians involved in the development and application of methodology used in the regulation of drug products. She currently leads cross-cutting, collaborative efforts across FDA to advance and facilitate the use of innovative trial designs in pharmaceutical drug development.
Her research interests are focused on the design and analyses of clinical trials, and Price has co-authored papers in such journals as Statistics in Medicine, Clinical Trials, and Statistics in Biopharmaceutical Research. She also has a passion for mentoring and teaching, having taught courses for the FDA, Trinity University, and Georgetown University.
Price earned her MS in biostatistics from The University of North Carolina at Chapel Hill and a PhD in biostatistics from Emory University. She is an active member of the American Statistical Association and Eastern North American Region of the International Biometrics Society. She is a fellow of the ASA and will serve as the 2023 ASA president.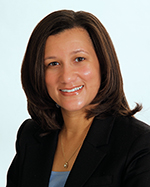 Dionne Price
US Food and Drug Administration
Closing Keynote Address
Saturday, February 4
3:30 p.m. – 4:30 p.m.
"Does the Truth Matter? The Role of Statistics in Human Rights Advocacy"
As the executive director of the Human Rights Data Analysis Group, Megan Price drives the organization's overarching strategy, leads scientific projects, and presents the group's work to diverse audiences. As a scientist, she analyzes documents from the National Police Archive in Guatemala and contributes analyses submitted as evidence in court cases. She also collaborates with the Office of the United Nations High Commissioner of Human Rights and Amnesty International on analyses of conflict-related deaths in Syria.
Price is a member of the technical advisory board for the Office of the Prosecutor at the International Criminal Court and a research fellow at the Carnegie Mellon University Center for Human Rights Science. She is also the human rights editor for the Statistical Journal of the International Association for Official Statistics and on the editorial board of Significance magazine. In 2022, Price was named a fellow of the American Statistical Association.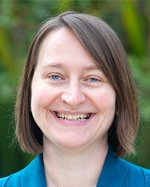 Megan Price