Key Dates
Attend

September 29, 2016
Early Registration and Housing Opens
January 10, 2017
Early Registration Deadline
January 11, 2017
Regular Registration (increased fees apply)
January 17, 2017
Housing Deadline
February 9, 2017
Online Registration Deadline
February 23, 2017 – February 25, 2017
CSP in Jacksonville, FL

Participate in Program

April 7, 2016 – May 12, 2016
Short Course and Tutorial Abstract Submission
May 13, 2016 – June 23, 2016
Concurrent Session Abstract Submission
July 1, 2016 – August 18, 2016
Practical Computing Demonstration Submission
July 14, 2016 – September 1, 2016
Poster Abstract Submission
November 17, 2016
Speaker Registration Deadline
Travel Information
Hotel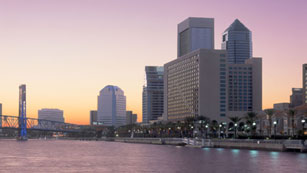 Hyatt Regency Jacksonville Riverfront
225 East Coastline Drive
Jacksonville, FL, 32202
The 2017 Conference on Statistical Practice will be held at the Hyatt Regency Jacksonville Riverfront. A limited number of rooms are available at a negotiated group rate, if booked by January 17, 2017, at 5:00 p.m. EST.
Single/Double Rate: $199
Triple Rate: $249
Quad Rate: $259
Government: Limited quantity available at prevailing government per diem
You can reserve a room by calling the hotel reservation line at (888) 421-1442. Reference the "ASA Conference on Statistical Practice 2017" to receive the group rate.
Good to Know
The ASA-negotiated rate includes complimentary Internet in guestrooms.
Complimentary shuttle service within 3 miles of the hotel is available daily from 6–10 a.m. and 5–9 p.m.
Guest room rates are quoted exclusive of applicable state and local taxes (which are currently 14.13%), applicable service fees, and/or hotel-specific fees in effect at the time of the conference.
All reservations must be accompanied by a first-night room deposit or guaranteed by a major credit card.
Local Information
The Hyatt Regency Jacksonville Riverfront is located in the heart of downtown Jacksonville. Whether you're taking a stroll along the Riverwalk or checking out the local craft breweries on the Jax Ale Trail, downtown Jacksonville has something for everyone.
Dining
There are a number of restaurants within walking distance of the hotel.
Walking Tour
A special walking tour arranged for attendees of the 2017 Conference on Statistical Practice will leave from the Hyatt Regency lobby at 6:45 p.m., Friday, February 24, 2017, and last for about an hour and a half. Get more information and register.
Travel Information
The closest airport to the Hyatt Regency Jacksonville Riverfront is the Jacksonville International Airport (JAX).
Getting Around Jacksonville
The City of Jacksonville offers everything from the Skyway to buses to water taxis.