Program > Keynote & Plenary Speakers
Keynote Speaker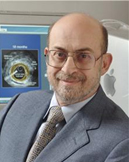 Steven E. Nissen MD MACC
Department of Cardiovascular Medicine
Cleveland Clinic Foundation

http://my.clevelandclinic.org/staff_directory/staff_display.aspx?doctorid=1185
Dr. Nissen's research during the last two decades has focused on the application of intravascular ultrasound (IVUS) imaging for the assessment of progression and regression of coronary atherosclerosis. He has served as International Principal Investigator for several large IVUS multi-center atherosclerosis trials.
As a physician/scientist, Dr. Nissen consults for many pharmaceutical companies on the development of new therapies for cardiovascular disease, but maintains his longstanding personal policy of requiring companies to donate all related honoraria directly to charity.
Dr. Nissen is also known for his role in public policy discussions, particularly in the area of drug safety. He has testified in both the Senate and the House of Representatives on this issue as well as the need to reform the Food and Drug Administration (FDA).
Dr. Nissen earned his medical degree from the University of Michigan School of Medicine in Ann Arbor. He completed Internal Medicine internship and residency at the University of California, Davis in Sacramento, and Cardiology Fellowship at the University of Kentucky Medical Center in Lexington. Dr. Nissen's early career years were spent at the University of Kentucky College of Medicine achieving a rank of Associate Professor.
Plenary Speaker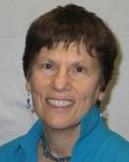 Arlene Ash, Ph.D.
University of Massachusetts Medical School

http://www.umassmed.edu/QHS/faculty/ash.cfm
Dr. Ash is a methods expert on risk adjustment in health services research. Dr. Ash has pioneered tools for using administrative data to monitor and manage health care delivery systems, including those now relied upon by the US Medicare program. In 1996, she co-founded DxCG, Inc., a company with over 350 national and international clients to promote "fair and efficient health care" via predictive software. DxCG is now the science division of Verisk Health, where Dr. Ash provides regular consulting. Many of her more than 150 research publications reflect her long-standing interests in women's health; gender, age and racial disparities; and, quality, equity and efficiency in health care financing and delivery. She is also actively involved in improving US electoral integrity.
Important Dates & Deadlines
May 31, 2011
Registration Deadline for All Session Presenters
September 1, 2011
Poster Abstract Online Submission Closes
September 9, 2011
Hotel Reservations Close
September 15, 2011
Conference Registration Closes