Keynote
Thursday, February 18
10:00 a.m. – 11:00 a.m.
Practical and Adaptive Modeling for the SARS-Cov-2 / COVID-19 Pandemic Response
In the last 10 years, we have experienced two pandemics: the H1N1 influenza pandemic in 2009 and now the SARS-CoV-2, which began in 2019. Due to climate change, the vast biological migrations around the planet, and increased population mobility, pandemics and epidemics are increasing in frequency. When a novel pathogen emerges, the standard practices in medicine, public health, and health care delivery change to meet the needs of the population. During such an event, what are considerations for statisticians and methodologists to adapt to provide the best data rapidly? Examples of practical and adaptive modeling will be presented when rapid and tailored data needs are at the front lines of saving lives.
David Parker is an infectious diseases epidemiologist who serves as a professor in and director of the Division of Population Health Sciences in the College of Health at the University of Alaska Anchorage.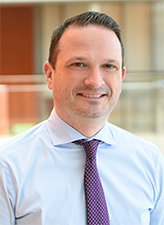 R. David Parker
University of Alaska