Local Information & Travel
The 2019 Joint Statistical Meetings will be held at the Colorado Convention Center, 700 14th St., Denver, CO 80202.
Airport
Denver International Airport (DEN)
Rail
Denver is also accessible via Amtrak (VIA Rail and Amtrak Cascade lines).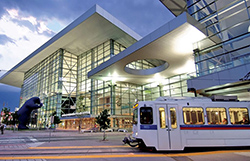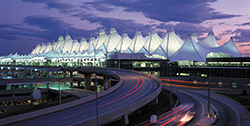 Photos courtesy of Visit Denver
Parking
There are a number of parking garages near the Colorado Convention Center, including parking at the convention center building. More information is available from the convention center, https://denverconvention.com/attend-an-event/parking.
Public Transportation
Be sure to check out Denver's local transit system. Transportation to/from Denver International Airport is available on this system for $9 each way.
Car Rental
| | |
| --- | --- |
| | Hertz is offering JSM attendees discounted rental cars in Denver. The discounted rates are available online or by phone at (800) 654-2240. To receive the discounted rates, be sure to use Convention Number CV048B0012. |
Child Care
We have partnered with leading child care provider KiddieCorp for JSM attendees. Child care will be located within the Colorado Convention Center for $12/hour. Snacks and beverages will be included, but meals should be provided by parents. Details, pricing, and reservation information are available on the KiddieCorp-JSM 2019 web page. Space is limited, so reserve early.
All policies are established by KiddieCorp, and all questions should be directed to KiddieCorp.
Accessibility Information
If you have a disability that may impede your participation, check the box during the registration process that asks if you require special assistance and include a statement regarding your needs. The ASA Meetings Department will contact you prior to JSM. Appropriate accommodations cannot be ensured without prior notification.
Please see the Visit Denver website for more information about accessibility throughout the city. Also view Wheelchair Accessibility Information and Denver Disability Resource Guide.
Hotels
Most of the JSM events will be held at the Colorado Convention Center; however, many meetings and other events will be held at the Hyatt Regency Denver.
There are special housing blocks set up at the Hyatt Regency Denver, Homewood Suites Denver, and Hilton Garden Inn Denver Downtown to accommodate JSM attendees with mobility needs. Please call the housing bureau at (800) 465-5411 or email JSM@Experient-inc.com to make reservations.
Equipment Rental
Scootaround, (303) 228-8000
Rents manual wheelchairs and standard scooters.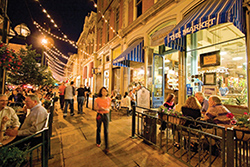 Photo courtesy of Visit Denver
Restaurants
Denver's reputation for fine dining has risen enormously in recent years, thanks to award-winning chefs, innovative chef-owned eateries, and a focus on locally sourced cuisine. Take time to explore these must-try restaurants while you are in town.
Denver Attractions
We will keep you busy with JSM activities, but we do hope you find time to check out at least some of the attractions Denver offers. Enjoy the zoo, aquarium, or numerous museums found in the city. Planning to take in a few of these attractions? You may want to get a city attractions pass. Or venture outside Denver to one of the many historic towns or the Rocky Mountains.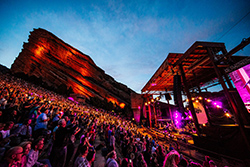 Photo courtesy of Visit Denver