Local Information & Travel
The 2019 Joint Statistical Meetings will be held at the Colorado Convention Center, 700 14th St., Denver, CO 80202.
Airport
Denver International Airport (DEN)
Rail
Denver is also accessible via Amtrak (VIA Rail and Amtrak Cascade lines).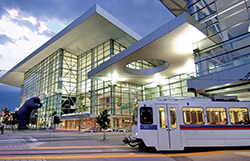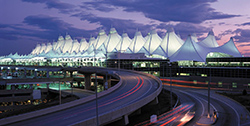 Photos courtesy of Visit Denver
Public Transportation
Be sure to check out Denver's local transit system. Transportation to/from Denver International Airport is available on this system for $9 each way.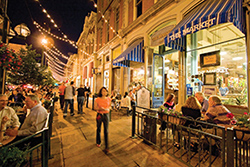 Photo courtesy of Visit Denver
Restaurants
Denver's reputation for fine dining has risen enormously in recent years, thanks to award-winning chefs, innovative chef-owned eateries, and a focus on locally sourced cuisine. Take time to explore these must-try restaurants while you are in town.
Denver Attractions
We will keep you busy with JSM activities, but we do hope you find time to check out at least some of the attractions Denver offers. Enjoy the zoo, aquarium, or numerous museums found in the city. Planning to take in a few of these attractions? You may want to get a city attractions pass. Or venture outside Denver to one of the many historic towns or the Rocky Mountains.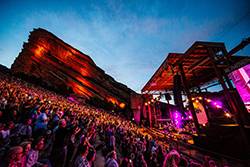 Photo courtesy of Visit Denver